Big Mistake Tax Pros Make – Taking on every client that walks in the door
I was on a webinar as a panelist for the TaxProMarketer when my good friend Nate Hagerty asked me what the biggest mistake tax professionals make. Of course, I told him one when he asked me the  question and then offered a few more during the hour and twenty minutes we were on the Zoom webinar. Below is another mistake tax pros make in their practice (of course there are many others). See the post from July 23, 2023 "Including IRS representation work in tax prep fees for clients".
Yes, I know it seems like it is hard to get people to call, email or knock on your door. When someone is ready to buy, we are eager to make them a client. But you should not work with everyone that is willing to work with you.
Look for the warning signs.
– You ask them to get you some form, document, or piece of information before your meeting with you and they have some excuse
– You mention your fees and they say "Can you do it for less? My prior guy charged me less than that."
– They are complaining about the prior tax preparer and you look at what they did, and there is not much you would do differently
– They are in the process of suing their prior tax pro or filed a complaint with the state or IRS
– They are talking to you and have used 3 different preparers in the last 4 years
– They made an appointment with you and were 15 minutes late and make you go over the allotted time (especially when it is late in the day or on a weekend day)
– They schedule an appointment and either missed it or rescheduled at the last minute (2 or 3 times). I personally have a 2 strikes and you are out rule.
I could go on with many more. I hope you get the point. Working with these clients are only going to cause you stress, pain and suffering. If you have had a tax practice for any amount of time, I am sure you have enough of these kinds of people on your list. Why do you need another? Just because they can pay you what you ask?!
Oh, and if by chance you see any of these warning signs, please don't hesitate to tell them, "I am sorry, you are just not the right fit for our firm." If you have the name of someone else (friend or foe), feel free to give them their name. Of course, this is something that you can apply to all aspects of your tax practice (especially Tax Prep and IRS Collection and Exam Representation).
I hope this will save you some future pain, because, honestly?  I had to learn it the hard way!
Have a GREAT day,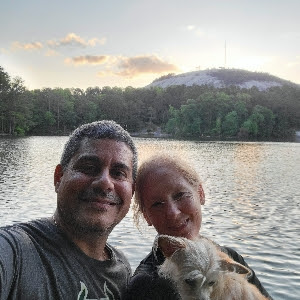 Dan Henn, CPA, CTR™, NTPI Fellow
Managing Member
Tax Pro Academy, LLC